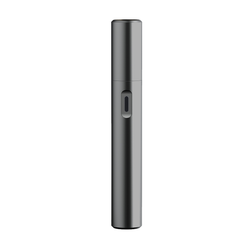 The Steam Co.
Pillar 510 - Cartisan
Compatible with: 510 Tanks
The Pillar was designed to accommodate a wide variety and consistencies of concentrates. Its flagship feature is the prep mode. Prep mode functionality warms up the exterior the of cart without firing the heating element. This allows for better airflow of higher viscosity materials, this also helps prevent caving and clogging of cartridges.
Body: Anodized aluminum
Power: Variable Voltage, 3 Levels - Green (Low), Blue (Medium), Red (High)
Battery: 650mAh Li-Ion Battery
Charging: USB-C
Device Size: 16mm x 108mm
Packaging Size: 150mm x 35mm
2 Button click for Prep Mode
3 Button click to change temperatures
5 Button click on/off