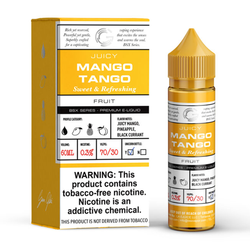 The Steam Co.
Mango Tango - E-liquid - BSX
NOTE: This product is not derived from tobacco. 
A tropical masterpiece featuring succulent mango and a touch of juicy pineapple, with an infused note of blackcurrant that unifies the experience. It's everything you love about the islands, available in an all-day vape.
Primary Flavors: Mango

Bottle Size: 60 ML